Kayak and SUP Paddle Board Rentals
Area maps and tide-charts are free at our stores.
Hobie Kona Tandem Kayak
Hobie Quest Fishing Kayak
Hobie Lanai Single
FREE Delivery for multiple day rentals
Pick-ups in your own vehicle are always welcome; we supply the tie-down straps and roof pads.
Call us at 850-231-9024
Rates:

1 Day (24 Hours)
2-3 DAYS
4-7 DAYS
Solo Kayak
Hobie Lanai 9′
$55
$110
$160
Solo Fishing Kayak
Hobie Quest 11′ or 13′ w/rod holders & storage compartments; a real fishing kayak.
$65
$120
$175
Tandem (2-person) Kayak
Hobie Kona 11′ 6″ tandem
$70
$125
$190
SUP (Stand Up Paddle Board)
Lightweight BIC 10′ 6″ board with adjustable paddle, leash, & PFD w/whistle
$75
$150
$225
Please stay aware of weather conditions and forecasts and never paddle in the Gulf under Red Flag conditions.
WATER SPORTS RENTALS: Life jackets and whistles are provided and required for all paddlers. Please observe beach flag warning system, and paddle safely. No paddling allowed in Gulf under red-flag conditions. Please do not drag kayaks or boards across the ground; lift and carry. YOU are responsible for your own safety as well as lost, stolen, or damaged equipment.
---
Bike Rentals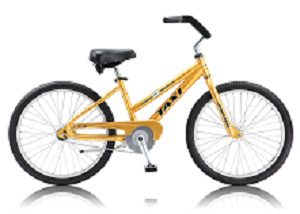 Beach Cruiser Bikes
26″ unisex adult custom painted single-speed coast-brake beach cruiser. Baskets and Locks are included at no extra charge.
---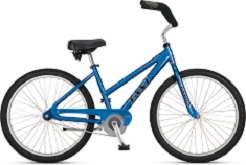 Kids Cruiser Bikes
24″ single-speed coaster-brake cruisers for tweens and smaller adult riders. We also have 20″ cruisers for the smaller set.
Pricing for Any Size Cruiser Bike:
| | | |
| --- | --- | --- |
| 24 Hours | 2-3 DAYS | 4-7 DAYS |
| $15 | $35 | $55 |
Locks, Baskets, and Helmets are supplied at no additional charge. Our bicycles are not equipped for safe or lawful night riding. PLEASE LOCK BIKES WHILE UNATTENDED. You are responsible for your own safety as well as lost, stolen, or damaged equipment.
---
Rental Waiver & Release Form